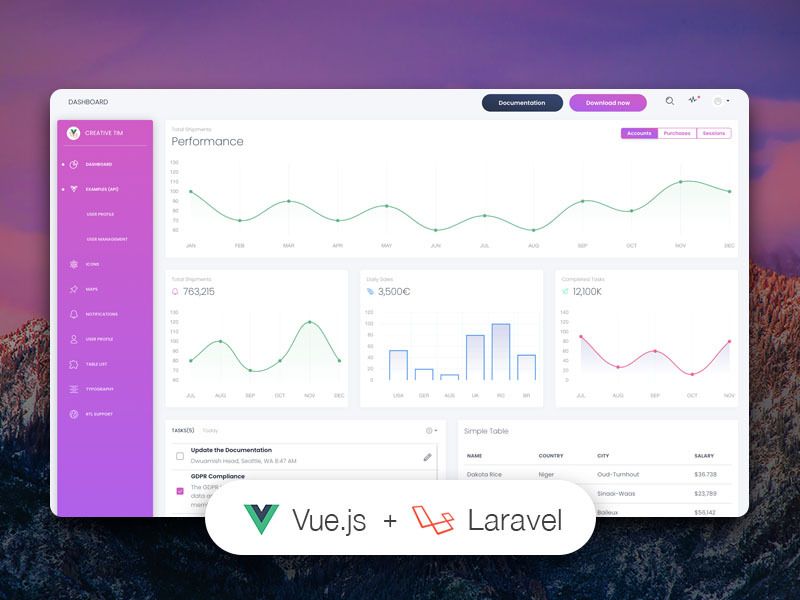 Vue White Dashboard Laravel
Build complex apps with simple and elegant design using two of the most popular technologies: Vue and Laravel. Vue White Dashboard Laravel is the ultimate fullstack resource, complete with all the UI components you might need, a Vue frontend and an API-powered Laravel backend.
---
Want more Vuejs themes & templates?
Subscribe to get updated when new Vuejs related products arrive!