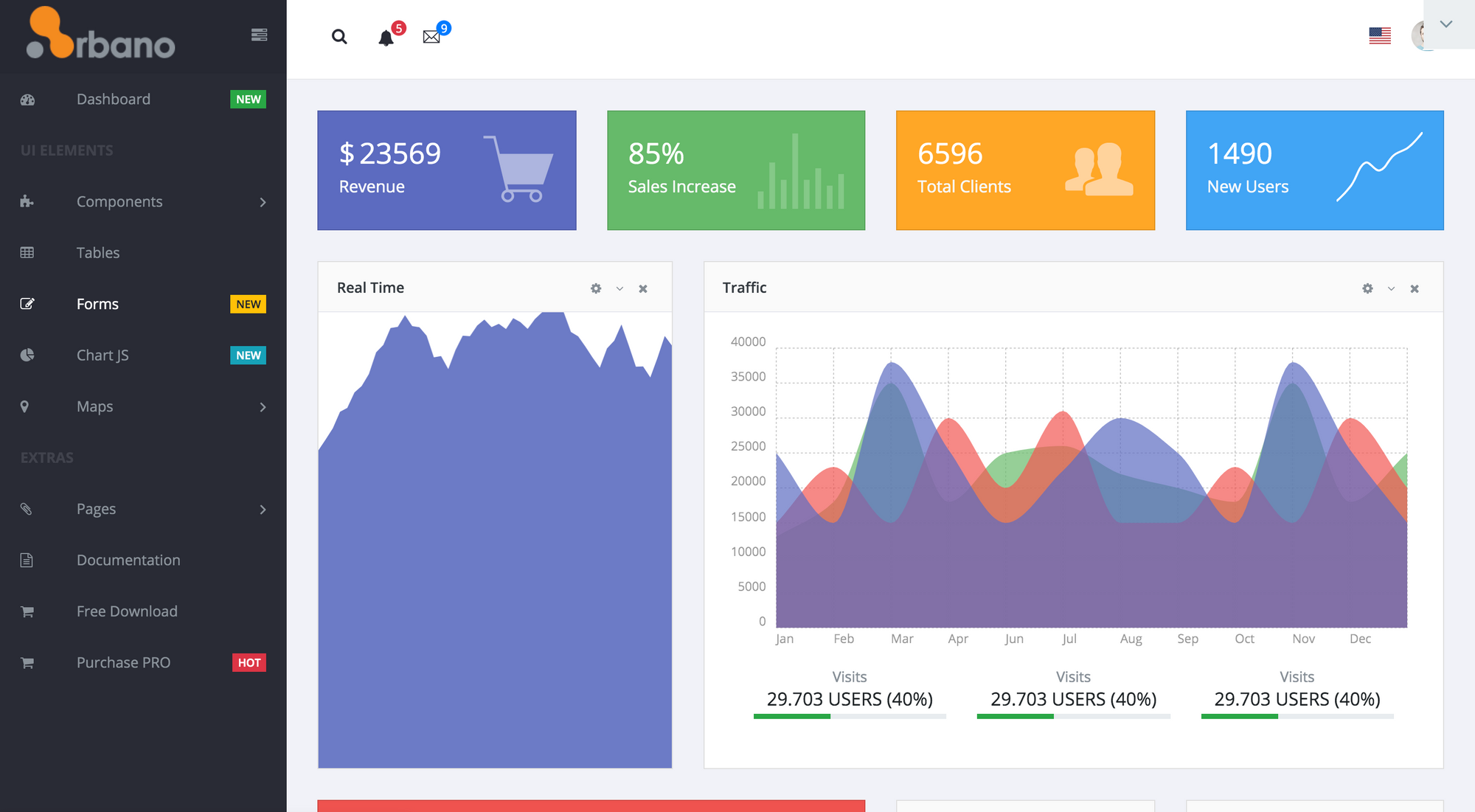 Arbano
Arbano is a free Admin Template built with Bootstrap 4 and VueJS. It comes with high-quality clean code and great design; therefore you can develop a great project quickly. The fully responsive layout of Arbano supports any size of display.This is a modular based VueJs free admin template.
The Admin template built with Vuejs has more than 30 custom elements like forms, charts, maps, progress bar, and others. It's very easy to customize. Menu Items can be added or edited from a single nav.js file. You don't need to touch any other files.
For quicker development, there are built-in pages and more than 7 custom font icons packages included with Arbano Admin.
---
Want more Vuejs themes & templates?
Subscribe to get updated when new Vuejs related products arrive!