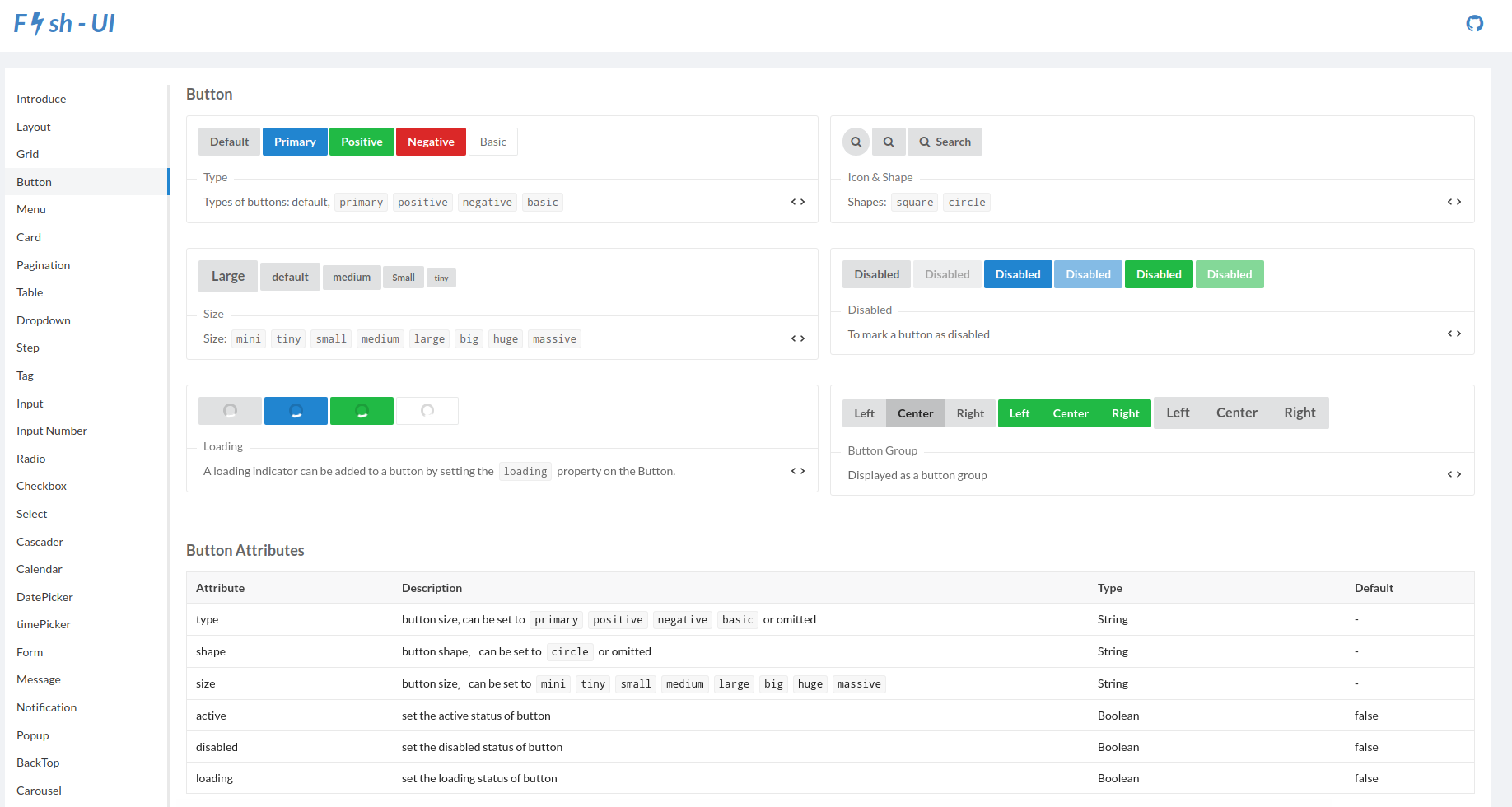 Fish-UI
Fish-UI is a Vue.js 2.0 UI Toolkit for Web apps.
Features:
Equip with Vue.js, Moment, Vue-Router, ES6 & Babel 6
Cool with Webpack 2.0 & Vue Loader
Semantic CSS Components
Stylesheets in Less
---
Want more Vuejs themes & templates?
Subscribe to get updated when new Vuejs related products arrive!