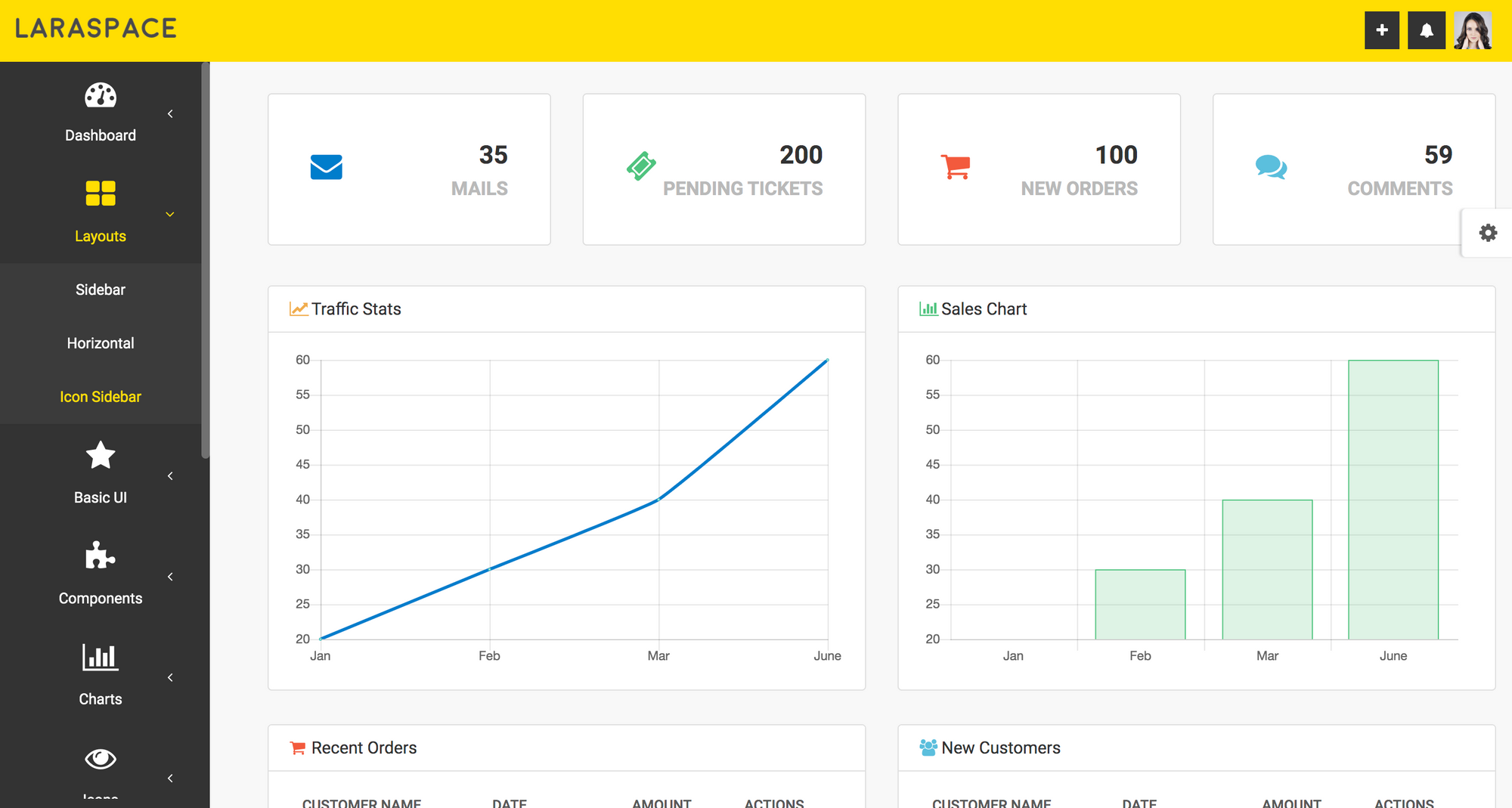 Laraspace
Laraspace is a Laravel & VueJS Admin Template.
It includes everything you need to get started with your next awesome idea like Datatables, Form Validation, Form Controls, Advanced Form Plugins, Settings API, VueJS Workflow, Working TODO App, Authentication, Login, Register .
---
Want more Vuejs themes & templates?
Subscribe to get updated when new Vuejs related products arrive!