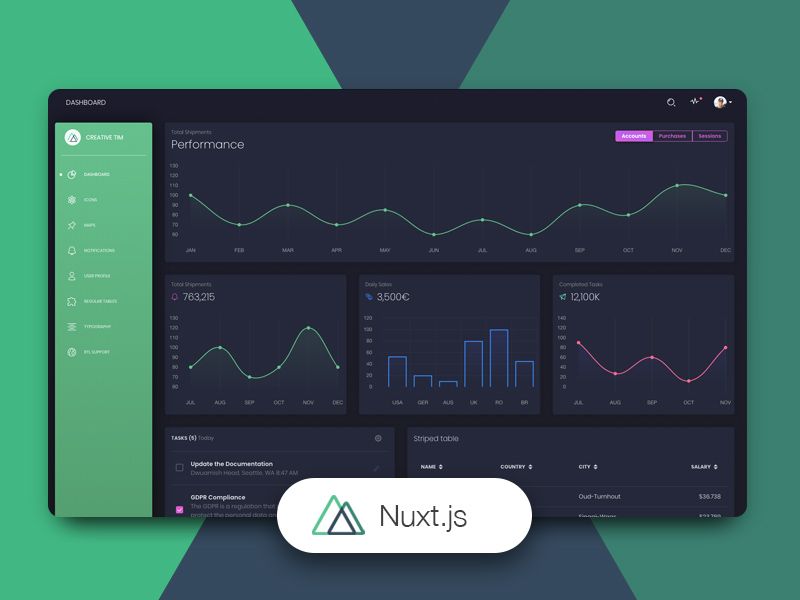 Nuxt Black Dashboard
Nuxt Black Dashboard is a beautiful Bootstrap 4 Admin Dashboard that comes in 2 versions: Dark and Light Mode. If you are looking for a tool to manage and visualize data about your business, this dashboard is the thing for you. It combines colors that are easy on the eye, spacious cards, beautiful typography, and graphics.
---
Want more Vuejs themes & templates?
Subscribe to get updated when new Vuejs related products arrive!