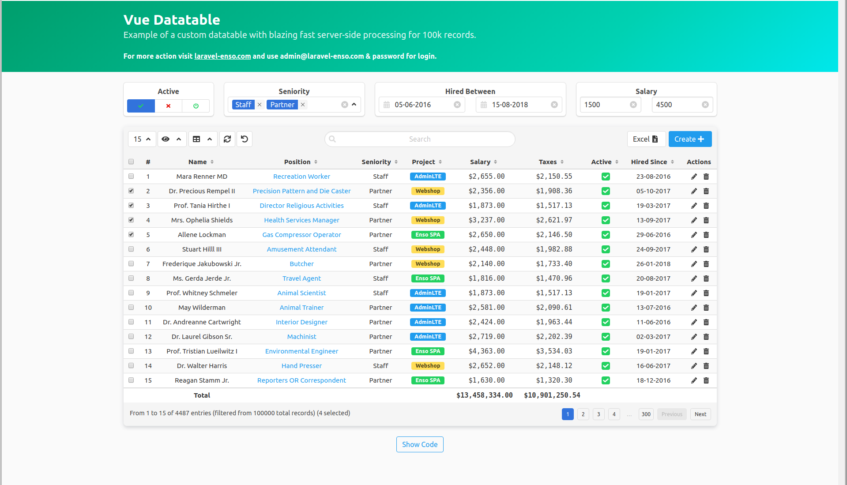 Tables
Data Table package with server-side processing, unlimited exporting and VueJS components. Quickly build any complex table based on a JSON template.
This package can work independently of the Enso ecosystem.
The front end assets that utilize this api are present in the tables package.
---
Want more Vuejs themes & templates?
Subscribe to get updated when new Vuejs related products arrive!