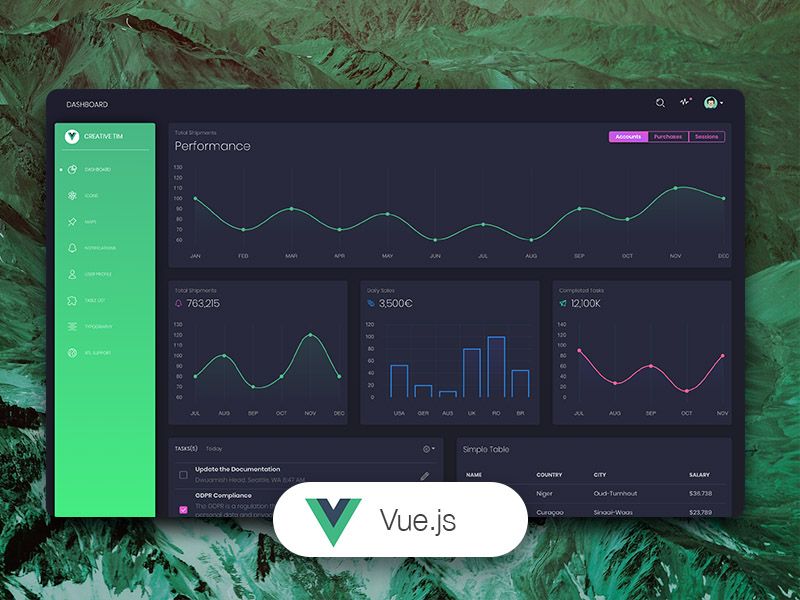 Vue Black Dashboard
Vue Black Dashboard is a beautiful Bootstrap 4 and Vue.js Admin Dashboard with a huge number of components built to fit together and look amazing. If you are looking for a tool to manage and visualize data about your business, this dashboard is the thing for you. It combines colors that are easy on the eye, spacious cards, beautiful typography, and graphics.
Black Dashboard comes packed with all plugins that you might need inside a project and documentation on how to get started. It is light and easy to use, and also very powerful.
Handcrafted Elements: 16
Customized Plugins: 3
Example Pages: 7
---
Want more Vuejs themes & templates?
Subscribe to get updated when new Vuejs related products arrive!