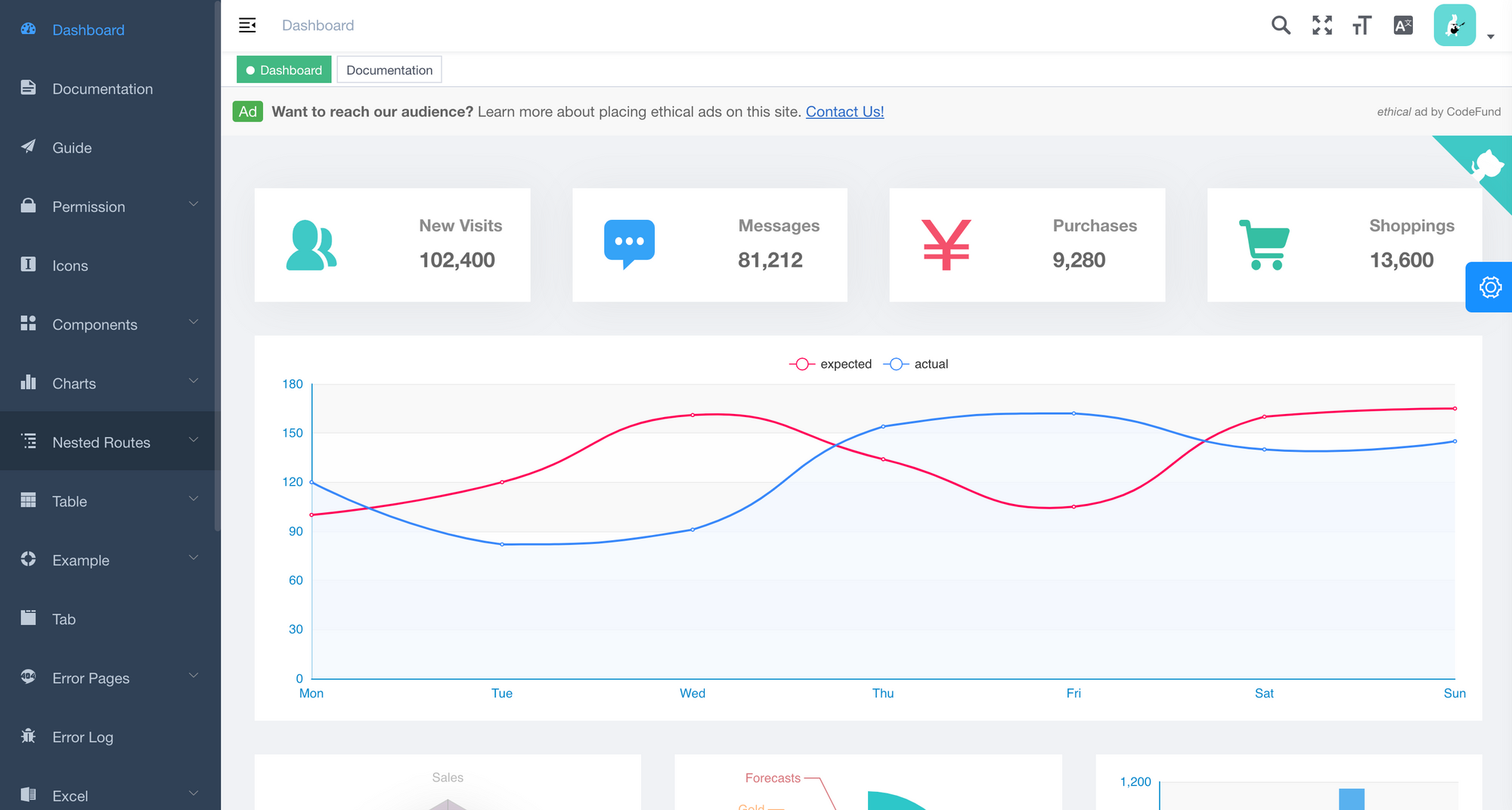 Vue-Element-Admin
Vue-Element-Admin is a production-ready front-end solution for admin interfaces. It is based on vue and uses the UI Toolkit element-ui.
Vue-Element-Admin is based on the newest development stack of vue and it has a built-in i18n solution, typical templates for enterprise applications, and lots of awesome features. It helps you build large and complex Single-Page Applications.
---
Want more Vuejs themes & templates?
Subscribe to get updated when new Vuejs related products arrive!