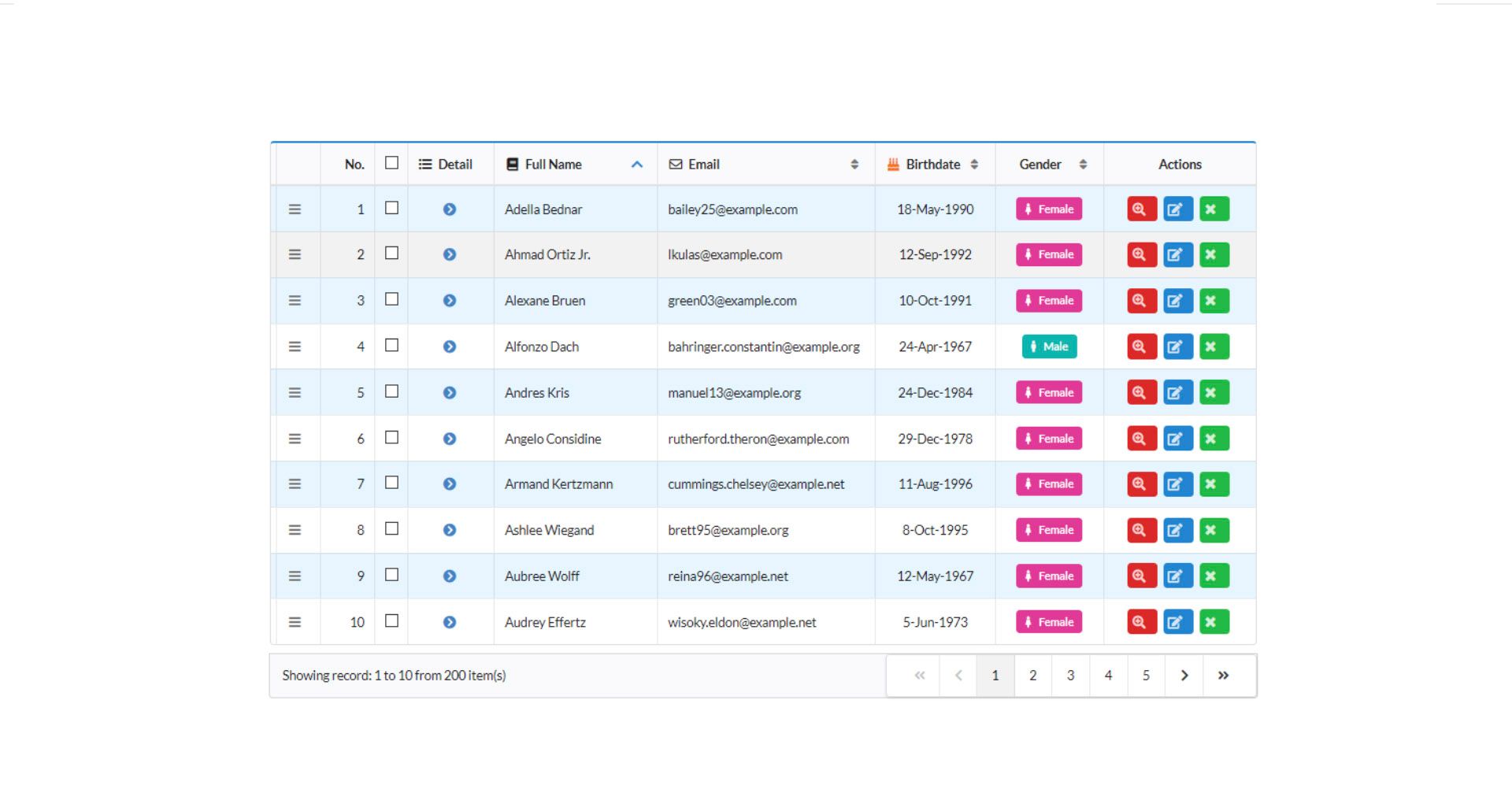 Vuetable-2
Vuetable-2 is a datatable component for Vue 2.x.
Features:
Work with data from API endpont or existing data array/object
Define fields to map your JSON data structure for display
Customize your field data display with formatter if needed
Advanced field customization can be done via scoped slot and field component
Single sort or multi-sort if your API is supported
and many more!
---
Want more Vuejs themes & templates?
Subscribe to get updated when new Vuejs related products arrive!